25 May
Summer Chic at Nikki Beach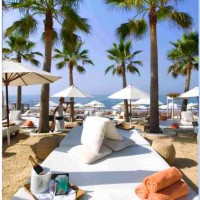 Nikki Beach's 10th anniversary celebrations in Marbella officially begin with the über-glamorous White Party on 30 May. Already opened to the public in April, Nikki Beach Marbella's plush seaside setting of all-white beach sun beds and chic drapery includes a large outdoor restaurant, centrally located octagon-shaped bar, Lifestyle Boutique with items including Nikki Beach-branded and designer clothing, swimwear and cover-ups, indoor-outdoor VIP area (with elevated lounge area and stunning views of the Mediterranean) and spa area by the beach.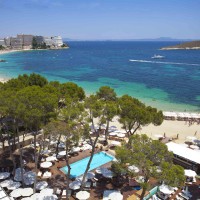 The lunch and dinner menu features signature tastes and spices that are representative of all the countries where Nikki Beach is located, including delicious salads, creative sushi rolls, original seafood entrees and slow-roasted free-range rotisserie chicken.
Nikki Beach Mallorca, which was inaugurated last year, is now also open for the new season, with its White Party to be held on 6 June.
(Photos: Gary Edwards)