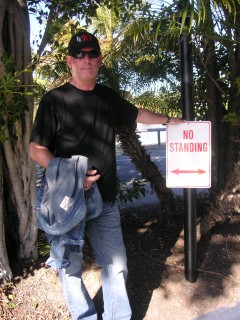 BORN IN SYDNEY in 1957, Peter Leonard (aka El Oz) began his journalistic career in 1978 with the Bundaberg Newspaper Company in Queensland (Australia).
He worked as a reporter, feature writer, sports correspondent, sub-editor and columnist on weekly and daily newspapers before travelling to Europe late in 1984 and settling on the Costa del Sol in southern Spain.
From 1985 to 1992, he was editor of the Costa Golf monthly magazine, and during 1993 edited the Sunday Sun weekly newspaper, also based on the Costa del Sol; while helping to re-brand Skål News, the members' magazine of global tourism association Skål International.
He spent 1994 as a freelance contributor to local, national (Spain) and international publications, specialising in golf in Spain; as well as co-publisher of the Coastal Times weekly newspaper.
From January 1995 to August 2000 he was editor of The Reporter, a monthly, general-interest magazine for English-speaking expatriates in Spain, before becoming managing editor, then co-publisher of Sun Print Publications, publisher of The Reporter, until August 2002.
From 1995, he also was responsible for compiling and upgrading the editorial material for GolfinSpain.com.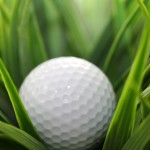 At the start of 2002, he helped launch the Costa Press Club, and was elected (and remains) the inaugural treasurer.
From February 2003 to January 2004 he was editor of Hot Properties, a monthly property and lifestyle magazine published by Costa del Sol real estate agency Viva Estates.
In April 2004 he joined Marbella-based H! Society magazine as production editor, and was appointed editor in December. When the magazine was acquired by London-based international publishing company TPC, he helped establish a Mallorca edition of H! Society in 2006 (later becoming group editor of that edition); and the following year took over as editor of the company's new homes and interiors magazine, Beautiful Living España.
When H! Society and Beautiful Living España ceased publication in April 2009, he resumed his freelance career, while setting up a professional editorial services business – including the development of this digital media project OzinSpain.com.
His main current clients include the magazines Home & Lifestyle (property, décor, design and lifestyle, covering southern Spain) and Andalucía Golf/España Golf (Spanish-English), as well as GolfinSpain.com. Since 2019 he has also been a contributing editor for a UK-based SEO and digital marketing company that publishes several travel-based websites around Europe.
The father of a Spanish daughter, Kaili (a qualified nurse), he lives in Fuengirola with his Finnish wife, Katja, who is proprietor of the Vegetalia vegetarian bistro.