11 Jul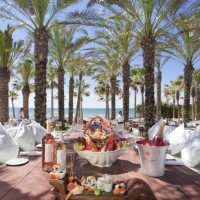 It was all about extravagance, elegance and entertainment when 2,500 guests enjoyed the Grand Opening White Party celebrations at the newest Nikki Beach in Mallorca.
Revellers dressed in pristine white got into the party mood with en evening of live music, top DJs, exotic dancers, acrobats and sumptuous refreshments. The evening was enjoyed by the crème de la crème of island society, personally welcomed by the global brand's founders, Jack and Lucia Penrod.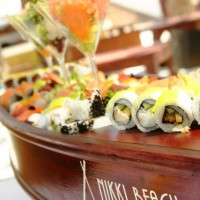 An über-stylish beach club concept introduced to the world in 1998, and once described by the London Observer newspaper as the "Sexiest Place on Earth", Nikki Beach can now be experienced in Miami Beach, St. Tropez, St. Barth, Marbella, Cabo San Lucas, Marrakech, Koh Samui and Mallorca, as well as at the Cannes Film Festival, Toronto International Film Festival and this year at the 2012 London Olympics.