10 Jul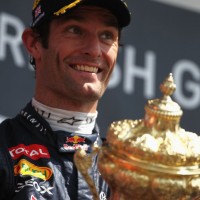 He went close to a first world championship title in 2010 (On the Grid) and Mark Webber is once again well-placed to become only the third Australian to lift Formula 1's ultimate trophy.
After finishing third in the driver's championship in 2010 and 2011, Webber moved up to second behind 2012 pacesetter Fernando Alonso with his victory in the British Grand Prix. It was his second win of the season, after Monaco, and soon after he ended speculation about signing for Ferrari next year by renewing his contact with Red Bull for at least one more season.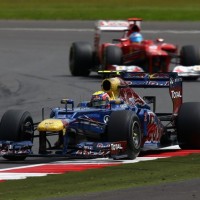 "I've been with Red Bull Racing since 2007 and have achieved nine grand prix wins during that time," he said in a statement announcing the extension of his contact. "I'm high on confidence at the moment and firing on all cylinders. I know the team well and I'm very comfortable here; we have grown together over the years and it feels like absolutely the right thing to stay with Red Bull for another season… I'm looking forward to competing on the edge and pushing myself in every race again next season."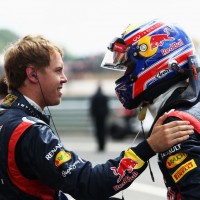 His relationship with German teammate Sebastian Vettel has not always been easy in the past, one reason he was touted for a move to Ferrari to replace the struggling Felipe Massa, but Webber now talks positively about the partnership. "I think no-one would really have envisaged how long we have worked together, so that's probably been a bit of a surprise."
The 35-year-old Queenbeyan-born Australian also seems comfortable staying in the UK. He has raced for British-based Formula 1 teams since 2003 (Jaguar, Williams and Red Bull after a debut season with Minardi in 2002), lives close to Silverstone, enjoys walking his dogs in the countryside and owns a village pub. All of his nine race wins and 10 pole positions have been achieved with Red Bull, as well as 30 of his 31 podium finishes.
Full interview with Mark Webber (supplied by Red Bull Racing)…
Was signing with Red Bull Racing for 2013 an easy decision?
In the end, yes it was. It's been an interesting few months, but overall the continuity and desire for me to continue at Red Bull Racing was very strong. My main focus is on this year's championship, which is very important. In addition it's an amazing bunch of guys and girls at Red Bull Racing and I really, really like working with them. That has a huge effect on me and how I perform in the car and it helped me in my decision.
You mention the people… what else is it that you like about the team and Red Bull?
Well, we have gone through plenty together here. We went from the days when Red Bull had successful, in terms of getting the balance right between being extremely professional on all fronts to still keeping that laidback and approachable attitude that the team still has within reason. It is just one nice big family now in many ways and we have grown so much. We've come a long way and I think it's clear that I fit well here and that's what I really like about it.
Were you tempted to think about moving elsewhere?
There were discussions with Ferrari, but my decision was to stay here.
What's the benefit of staying with Red Bull Racing?
I virtually know everyone's shoe size! I know everyone's names, I know how everyone ticks and I know all the departments, which is very, very important for a driver. There's a whole raft of factors.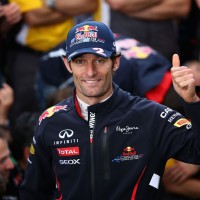 And how is working with the team and with Sebastian (Vettel)?
Very good. Obviously with Seb, we've worked very, very close together for a long period of time now. I think no-one would really have envisaged how long we have worked together, so that's probably been a bit of a surprise. There are not many teammates staying together for that long in Formula One, but it's proved to be a successful partnership with both of us working very hard with the key technical members of the team. It's been a potent operation. We're still competitive when we hit the track, no question about it, especially in 2010 and this year. Last year there wasn't much racing between Sebastian and I, but in 2009, 2010 and this year there have been some great battles. That's been enjoyable for the team, sometimes stressful too as it's not easy for both of us to be at the front and I can understand that, as both of us are thinking about ourselves sometimes, but ultimately we know that we need to get the cars home and get the best results for us and the team.
Does it help to have contracts sorted earlier in the season?
Yes it does and that's another reason to just get it to bed. I've been hearing different rumours and reasons for a long time now. At the end of the day I know everything that has been going on. You want to make sure your focus is clearly on driving the car and the guys that you're working with. It's important the team knows you're 100 per cent with them, which, of course, I am.
Will 2013 be your last season in F1?
I've been asked this question for the past four years and my answer remains the same. It's a results-based sport at the front of the grid so the future lies in my own hands. It's down to me to deliver the on-track results.