7 Aug
Soroptimist International meeting in Mijas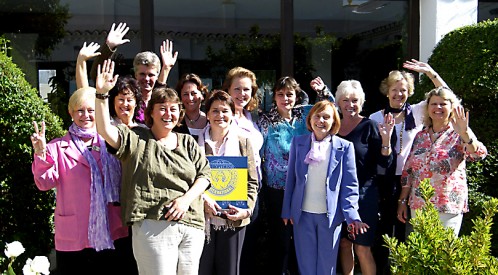 ORGANISED AROUND the theme "The Power of Optimism", the eighth European Meeting and Friendship Days of the Soroptimist International Organisation will be held in Mijas from 15 to 17 October at the Hotel Mijas.
The theme will be reflected in the presentations by leading speakers in politics, neuroscience and sociology. It was chosen, according to the organisers, "in order to infuse the participants with good vibrations and renewed energy (as) there is already too much focus on the negative in the world, which can hinder the motivation to try and make the world a better place."
Around 200 women from all over Europe, together with visitors from Africa, are expected to attend the event. It is being organised by Spanish Soroptimist clubs from the Costa del Sol, Madrid, Marina Baixa, Sitges and Valle D'Aran.
Local authorities from Mijas will inaugurate the conference, which includes a reception at the town hall and specially arranged visits to the town and surrounding area.
The president of the European Federation of Soroptimists, Eliane Lagasse, from the Geneva-based headquarters, will be present as well as international president Hanne Jensbo. Together they represent over 90,000 Soroptimist members worldwide.
Spain was chosen as the venue for this event in order to promote the Soroptimist organisation in this country and to encourage more women to join and more clubs to be created. Simultaneous interpretation will be offered in three languages.
More information from coordinator Daphne Theunissen: amistad.soroptimist@gmail.com; si-es.org