12 May
Funky sounds and creative cuisine at Nikki Beach
THE COSTA DEL SOL'S famed beach clubbing season is already hotting up, with revellers getting into the mood at Nikki Beach's first "Amazing Sunday" at the start of May. This chilled-out afternoon began with the hip crowd enjoying laidback house music, cocktails and champagne before the volume was turned up with live entertainment from saxophonists, dancers and drummers.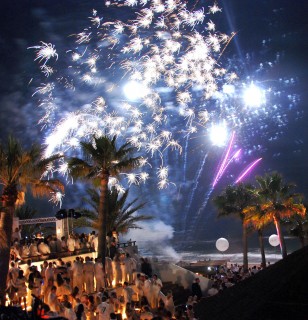 The next hot date on the calendar at the popular beach club is the "Grand Opening White
Party" on Thursday 27 May, a cool reservation or invitation-only extravaganza with a strict white dress code.
The "Grand Opening Weekend" continues on Friday 28 May, starting at 2pm with the Hawaiian Party and continuing with "a dose of 100 per cent pure London club culture" with Sintillate from 10pm. This will be followed by a Moroccan Charm party on Saturday 29 May at 2pm, with couscous and snake charmers; and the grand finale for hard-core partygoers, another Amazing Sunday event on 30 May.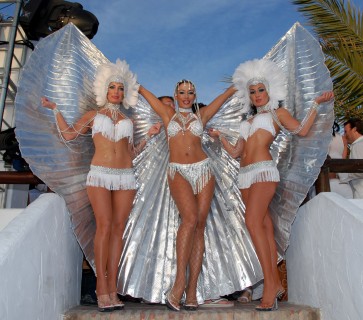 Looking further ahead, there will be a Latin Party on Thursday 17 June, with international DJs spinning sexy Latin rhythms; and the Buenavista Social Club Party on Saturday 10 July – a tribute to "all things Cuban", with live music performances from salsa acts and dancing by sultry Latina girls.
Of course, Nikki Beach is not only about chilled-out afternoons and elegant partying. The beach club is also known for its chic cuisine featuring signature dishes inspired by the Nikki Beach experience around the world… in St Tropez, St Barths, Miami, Koh Samui and New York.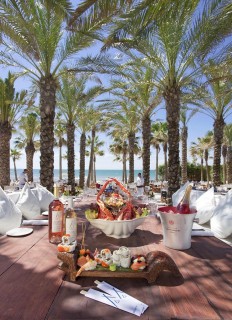 For this season, executive chef David Farber has created a new menu including such sushi sensations as the Picasso Roll with lobster, crab, asparagus and mango; and the Chix and Beets Roll with teriyaki chicken and red beets.
New at the "Raw Bar" is a sashimi of white tuna with watermelon, rocket and mint salad, together with fresh fish and seafood ceviche. Other creative dishes on the menu are duck breast marinated in Cointreau, fresh grilled Atlantic salmon on a bed of sweet corn tortillas, spicy avocado and tomato salsa and tika marinated shrimp wraps; while the classic Nikki selection includes Kobe-beef sliders.