2 Apr
Wholesome, appetising… and delicious desserts
in Fuengirola
THE SCENE was slightly surreal. Several corpulent and suited Spanish travelling salesmen sitting at separate tables tucking into fried goats cheese salad, soya burgers, vegetable "shepherd's pie", and almond and carrot cake.
They would have seemed more at home in a roadside café enjoying a bowl of tripe stew, pork fillets, soggy chips swimming in olive oil and a custard dessert, but here they were in the serene and stylish surroundings of Vegetalia restaurant in Los Boliches (Fuengirola).
Katja Gilan, who moved to the Coast with her family from Finland in the mid-1980s, opened Vegetalia 13 years ago after noting the absence of any purely vegetarian restaurant between Marbella and Málaga capital – not to mention limited vegetarian options at many of the Coast's restaurants.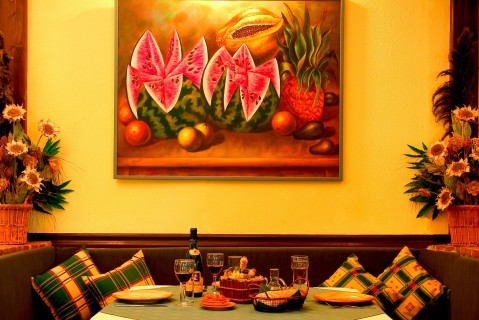 She initially expected the restaurant to appeal more to international residents and visitors accustomed to a more developed vegetarian culture back home, but the opening coincided with the outbreak of "mad cow disease", and the restaurant quickly became a popular establishment for Spaniards seeking nutritious and creative alternatives to their customary cuisine – even if only a small percentage are actually vegetarians.
Many clients might still enjoy their steak and seafood at home or on other occasions, but at Vegetalia they have discovered that vegetarian fare isn't just about raw carrots, lettuce leaves and lentil burgers – or plain omelettes. It can be just as nourishing and flavoursome as any other cuisine.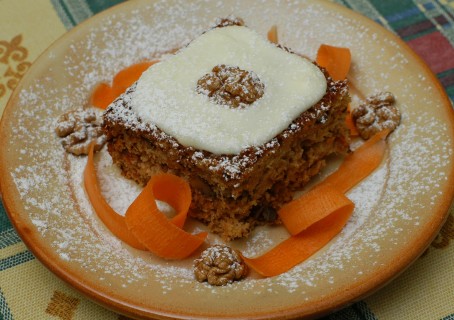 And the desserts at Vegetalia – home-made by the restaurant's own chefs as well as Katja's mother, Anneli – are to die for: chocolate brownies, different-flavoured mousses, fresh fruit salads…
Lunch is buffet-only (€7.95 a head; €3 for children), with a selection of salads and hot dishes of the day; while the evenings are a la carte, with starters including: aubergine fritters served with molasses; Spanish "piquillo" peppers filled with spinach; and quinoa croquettes served with sweet chilli sauce.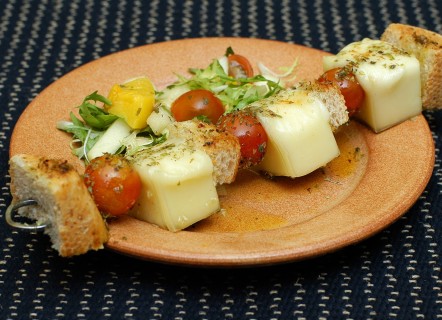 Tasty – and filling – dishes to try from the main menu include: seitan cutlets with French fries or baked potato; crêpes au gratin filled with mushrooms and leeks, or spinach and pine nuts; oriental-style stir-fried tofu and vegetables sprinkled with toasted sesame seeds; and spicy spaghetti. Freshly-made juices are also available.
VEGETALIA
Opening hours:
Monday-Saturday for lunch (12.30-4pm)
Friday & Saturday for dinner (8-11.30pm)
Closed Sunday (and July and August)
Tel. 952 586 031
(Photos: David Toms)