5 Mar
Moulin Rouge-themed gala in Marbella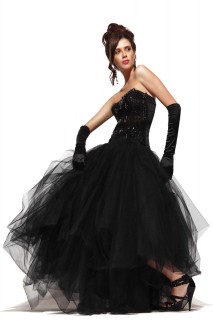 ROTARY CLUBS on the Costa del Sol are holding a gala dinner in Marbella to raise funds for the organisation's international "End Polio Now" project.
Set on a Moulin Rouge-themed stage, the evening will include dancers and singers from the old musical in their original costumes; a fashion show by Fashionvilla, presenting cocktail and evening dresses from German designer Ella Singh; and a soul band whose lead singer sang in The Rat Pack musical in London. There will be an "open bar" after dinner to keep guests in a happy mood; and a fund-raising tombola with three major prizes: two are being kept a surprise, and the third is a dress donated by Ella Singh (valued at between €800 and €1,200).
Presented by Fashionvilla and sponsored by Societe Generale Private Banking Hambros, the gala is being held at Puente Romano on Saturday 20 March, and entrance tickets costs €150 each, with all proceeds going to Rotary's worldwide campaign to eradicate the disease. Over the past 25 years Rotary International has vaccinated children in hundreds of countries throughout the world where polio was endemic.
Microsoft CEO Bill Gates has set Rotary a challenge to raise $200 million, for which he in return will donate $355 million from the Bill and Melinda Gates Foundation. This should be sufficient to provide enough vaccines and ground workers to complete the job and finally eradicate polio for good.
TICKETS
Davina Palmero: Tel. 350 2000 2065; davina-palmero@sghambros.com Julia Rep: Tel. 952 850 501; fashionvilla@telefonica.net