1 Mar
Fund-raising race night in Mijas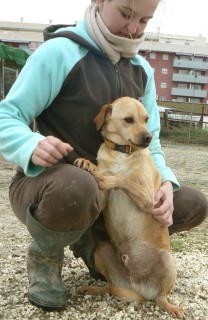 THE FOUNDATION for Abandoned and Mistreated Animals (F.A.M.A.) is holding another fund-raising race night at Restaurante El Potro on 13 March, where guests can enjoy a buffet dinner plus half a bottle of wine for €18 a person, with El Potro donating €5 for every diner to F.A.M.A.
Meanwhile, one of the dogs currently being cared for by the foundation is Sandy, a delightful boy who is extremely kind, affectionate and loyal. He came to F.A.M.A, a year ago when he was found on a river bed starving and "would love to be in a home where he can receive lots of love and affection. Sandy is approximately two years old and is great with other dogs."
If you are interested in giving Sandy a home, contact Pat Coleman on Tel. 620 354 885; or if you are looking to adopt a different dog visit the adoption tab at f-a-m-a.net.