21 Jan
Pablo Martin honoured by La Cala Resort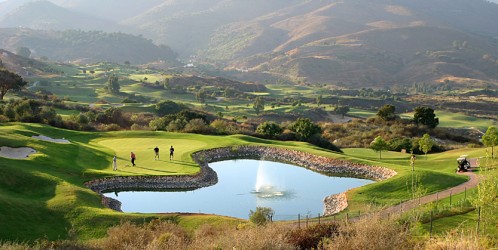 MÁLAGA-BORN Pablo Martín, winner of the Alfred Dunhill Championship in South Africa (first event of the 2010 European Tour), was presented with the La Cala Resort Junior Masters Player of the Year award at a ceremony to launch this year's Junior Masters tournament.
Pablo was part of the Andalucía team that won the inaugural Junior Masters at La Cala in 2004. The other three members of the team were Álvaro Quirós, himself a three-time winner on the Tour; Azahara Muñoz, who won a Ladies European Tour event on her professional debut last year; and Belén Mozo, a former British Ladies Amateur winner and individual champion of Europe.
Meanwhile, for the fifth consecutive year, the Royal Spanish Golf Federation has confirmed that the 60-hole La Cala Resort is the country's largest golf resort.
Welcoming the news, managing director Denis Foley said, "Our aim has always been to be not only the biggest but also to be the best. Our three courses, Leadbetter Academy, hotel/spa and other facilities are the main reasons why clients invest in a second home at La Cala and become members of a vibrant community of owners."