1 Nov
FUENGIROLA'S FIRST non-Spanish councillor, Suvi Kauranen, talks about her path into politics and her goals for the future.
(Photos: Bosco Martin)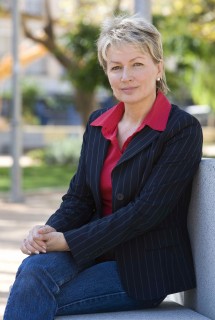 When did you move to Fuengirola and why?
In 1992, and I moved as a logical consequence of having spent a year's sabbatical in this area a few years before. I fell in love with the Coast.
What made you decide to enter politics?
The mayoress of Fuengirola, Esperañza Oña, asked me to be part of her list (of candidates) to represent foreigners, as there are quite a lot of us in this city. Without any hesitation at all, I saw a wonderful opportunity to be able to have some influence in important matters. There had never before been a foreign councillor.
Why the Partido Popular (equivalent of Britain's Conservative Party or Australia's Liberal Party)?
In the 15 years I've been here, I've always admired the work our mayoress has done. At a local level the most important thing is to take action. Her efforts in that respect convinced me.
Define Fuengirola in one word…
(long silence) Life… a fantastic place to live.
What is the best thing about Fuengirola?
Its people and the climate… in that order.
What still remains to be done?
A lot already has been done, and done very well, as everyone can see, but you can always improve certain things. The aim is to create a city which is better every day and more pleasant for its citizens. In our election campaign, the main focus was on creating 140 hectares of green zones, while also looking after the environment.
And the new port… how will you secure that?
As you know very well, the port does not come under the jurisdiction of the municipality. If that were the case, it would have been completed by now. All we can do is hope that a start will be made on this fantastic project, which could finally transform Fuengirola into a truly fashionable and trendy city.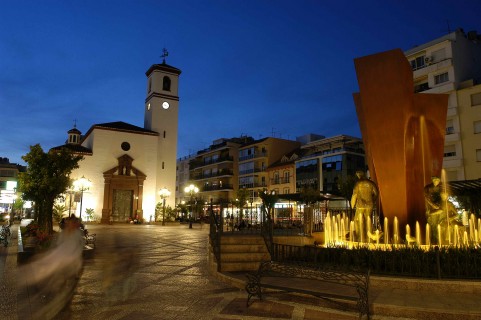 Fuengirola is a small municipality… that's one of the charming things about it, but is it also a problem for growth?
You are completely right. It only extends over 10.5 square kilometres. We really only have the option of growth at the upper end. At the same time, however, we have been able to maintain the impression of a small town, which makes it more friendly.
How has the so-called real estate "boom" on the Coast affected Fuengirola?
We grew at a furious pace in the '80s, which doesn't surprise me. Who wouldn't want to live in such a privileged place as this? People who have come here to buy a second home have shown they value the municipality highly… all the advantages it has, from being close to the airport to hundreds of leisure activities and the possibility of walking along the beach while also having all key services at their front door.
What contribution do foreigners make to Fuengirola?
Foreigners make the same contribution as Spaniards. Tourism, both traditional and residential, is a key source of revenue for the city. We live by tourism, and for tourism.
How many foreigners are officially registered on the "padrón" in Fuengirola?
More than 28,000. Obviously there are no official figures for those foreigners not "empadronados" but I believe that, in reality, foreigners make up more than half the overall population, which totals 75,000.
Why should people register on the padrón?
Because all town halls depend on state finance. The more people we are (officially), the more funds we receive from the national government, and the more – and better – services we can provide to citizens. Another reason why it is particularly beneficial to register: 30 per cent discounts on taxes and municipal fees (IBI, rubbish collection, vehicles, minor constructions, capital gains…)
UNMASKED!
The Oz Questionnaire
■ What smells do you remember from your childhood?
Clothes recently washed and dried outside.
■ What was your favourite subject at school?
Philosophy
■ What person, still alive, do you admire most?
Dalai Lama
■ And not alive…?
Hypocrates – the father of modern medicine.
■ If you could dine with any world leader, who would it be?
Nicolas Sarkozy
■ What's your idea of perfect happiness?
As a concept, the idea of perfect happiness sounds odd to me, artificial… I'm a normal person; I enjoy an everyday life.
■ What element of modern life gives you the most problems?
"Spam" emails. Please, someone invent an effective filter!
■ What's the worst thing about being a woman?
Menstruation… Though, on the other hand, it allows you to experience other wonderful things such as pregnancy, giving birth, breast-feeding, children…
■ What word or phrase do you use most?
In Spanish, "querer es poder" ("to want to do something is to be able to do it").
■ What scares you most?
International conflicts… economic causes are always behind them.
■ What book would you always have in your library?
Living & Loving & Learning, by Leo Buscaglia
■ What's the last film you saw at the cinema?
Café solo o con ellas, by Fuengirola director Alvaro Díaz
■ What's the last CD you bought?
88 Special, by Diz Watson
■ What's the first thing you think of when you wake up in the morning?
I don't want to sleep anymore so I won't lose even a minute of time.
■ And the last thing you think about when you go to sleep at night?
I'm sleepy… Zzzzz… Zzzzz
■ What section of the paper do you read first each day?
From the first to the last page.
■ How much time are you connected to the internet each day?
About an hour (not including emails). The world of Internet is fascinating and endless, but my daily chores don't allow me to dedicate more time to it.
■ What's one thing you don't leave home without?
If I could only take one thing, I wouldn't leave home! I need three: keys, mobile and some money.
■ What alternative profession would you like to have taken up?
Even now (at 50!) I think about what I'll be doing when I'm old. Then I realise the train has passed. There are a lot of possibilities, apart from what life has chosen me to do so far: coach, decorator, journalist, vagabond…
■ If you could travel in time, what era would you choose?
I wouldn't go too far, just to the '50s.
■ What's the most exotic place you've visited?
My travel destinations have not been very daring; I don't seek "extreme" experiences. Somewhere in South America, perhaps Uruguay.
■ What do you do on your days off?
I try not to do anything, which is very difficult.
■ Your best personal quality?
I'm a positive person.
■ The worst?
Now I have more options: the inability to have a "slow" life.
■ Your best memory?
Life has given me so many I wouldn't know how to choose only one. The best memories have something to do with my children when they were small.
■ An obsession?
I try to watch all the news possible. In the morning I watch it on three channels… how embarrassing!
■ A dream?
That everyone is healthy.
■ A favourite recipe to share with readers?
If my sisters and mother were here, they would say, Suvi, best you don't give out any recipes! Cooking is not my strong point.
■ A favourite joke?
You'll never catch me making jokes.
■ FAVOURITE…
Number?   7
Colour?   Red
Animal?   Pets
Flower?   Longiflorum
Sport?   Walking … if that doesn't seem very much like sport, paddle tennis.
Meal?   Manchego pisto (like ratatouille)
Hobby/pastime?   Reading, especially books on healthy eating and personal development.
Luxury?   Being surrounded by my people, my family… and massages.