1 Jul
Nature, art, robust cuisine – and fine wine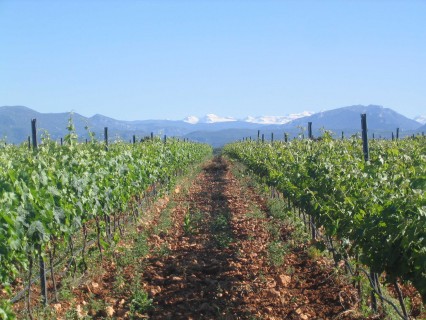 By THE SMOKED SALMON SOCIALIST
THE TONE of the rather daunting schedule which lay before us was set as soon as our group of journalists set foot outside El Prat airport in Barcelona. "Okay, first we need a pit stop for beer," it was explained to the bus driver. "And in the meantime we'll think about lunch."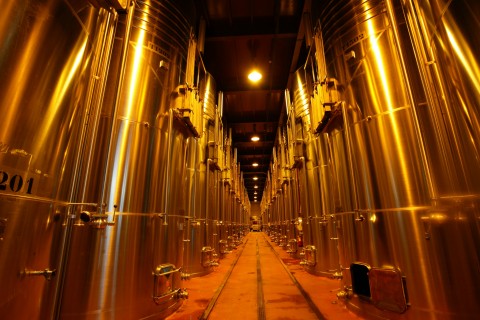 The crucial matter of beer was resolved at the first petrol station (one of the wonderful aspects of living in Spain, though Brussels' PC guardians will no doubt soon also put an end to that), and half an hour later our bus pulled into the car park of the Hostal del Carme in Vilagrassa (Lleida) for a lunch fit for, well…hungry journalists.
This was not part of the official itinerary but the meal was exceptional – especially considering it is, effectively, a roadside meson (albeit a fairly plush one) − and the establishment is certainly highly recommended for any readers travelling that way. Just one suggestion: try to have a designated driver because the dishes are not for zero-size waifs, as one of our entourage discovered when he received a mountainous dish laden with snails, tripe and lamb; you'll need to sit back and rest your eyes and stomach later.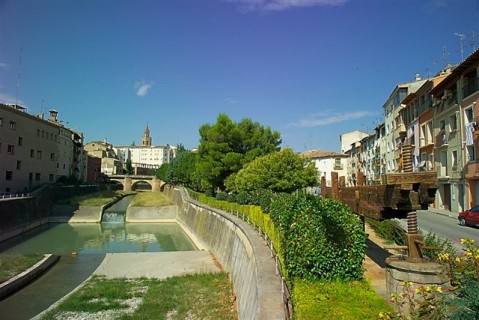 Anyway, appetites more than sated, we returned to the bus (and a cacophony of snores and grunts) for the rest of our journey − about two and a half hours in all from the airport − to the province of Huesca (in Aragon region) and our final destination in Barbastro, the capital of the Somontano wine area.
Before checking in at the hotel, however, we stopped off at the Laus bodega on the outskirts of Barbastro, where we were met by the secretary (or general manager) of the Consejo Regulador de la Denominación de Origen Somontano, Francisco J. Berroy.
Local wine-growers applied for a "denominación de origin" in 1974, and received approval 10 years later. According to documents from the era, wine has been grown in the area since 500 BC. Most of the production was undertaken by monks up to the 19th century, when French vineyards suffered an attack of phylloxera and moved their production across the Pyrenees. By then, most of Huesca's production was concentrated in Somontano, due to the area's wine specialisation and quality grapes. A cooperative formed in the 1960s involved most of Somontano's growers, and from the 1990s there has been an important influx of leading Spanish producers setting up bodegas in the area.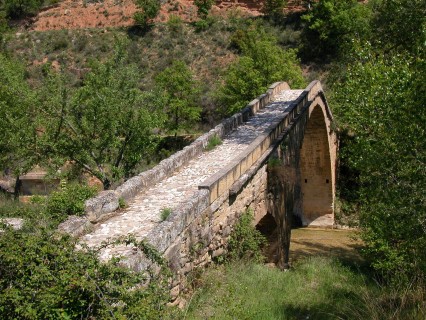 Today, the Somontano area has 30 bodegas and 500 wine-growers, with 95,000 hectares under cultivation – of which 4,567 hectares have the official denomination. The authorised varieties are: (red) Moristel, Tempranillo, Garnacha Tinta, Parraleta, Cabernet-Sauvignon, Merlot, Pinot-Noir and Syrah; and (white) Macabeo, Garnacha Blanca, Alcañon, Chardonnay and Gewürztraminer. In 2006, a record total of just under 14 million bottles with the Somontano denomination were sold – about 25 per cent in international markets.
Laus is one of the newer bodegas, with capacity for three million litres and plans for a hotel and "wine spa" (definitely something to return for).
From there, it was on to an official welcome at the Consejo's impressive and innovative headquarters in Barbastro, where Francisco was joined by the president, Mariano Beroz (who, in the '80s, was one of Spain's youngest mayors) and press chief Elisa Rio Campo – both born in the area.
Then finally to the Gran Hotel Ciudad de Barbastro… A quick inspection (there was barely time for a shower before the gastronomic journey resumed) failed to uncover a mini-bar, which initially seemed rather odd. Over the next 36 hours, however, it became clear that it would have been completely surplus to requirements – except for water, which was available in the supermarket across the Plaza del Mercado.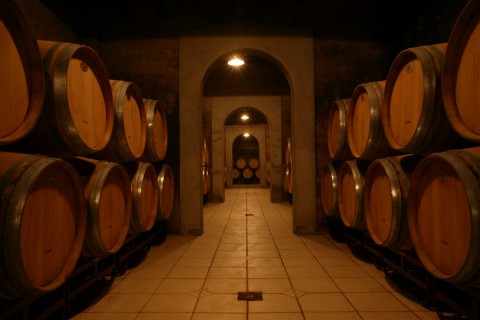 Dinner that night was just around the corner, in a grocery shop. At least that's what the Bodega del Vero meson seemed to be at first – a bit like entering the adult equivalent of a Willy Wonka & the Chocolate Factory film-set. The top floor was, in fact, a grocery shop − with just about every imaginable foodstuff, from exotic fruits to rich cheeses and cured meats – and the most incredible selection of chocolate. Thoughtfully, they have a small bar at the back where customers can sample the many local products available while enjoying a beer or glass of wine – and downstairs is a cosy dining room where an enormous feast was prepared in our honour.
After that, it seemed to make sense that our first appointment the next day was for "almuerzo" at the Enate vineyard. What seemed slightly odd was that it was scheduled for 10am! This wasn't a printing mistake. At 10am, we emerged from thousands of rows of young grape vines to find a long table set with what certainly did seem like lunch – and, of course, wine.
Later we visited the company's ultra-modern bodega, where one of the centrepieces for visitors is a stunning art gallery, but in the meantime – after "lunch" – it was off to the Olvena bodega and a fascinating explanation of the wine-making process by oenologist José Luis Ruiz.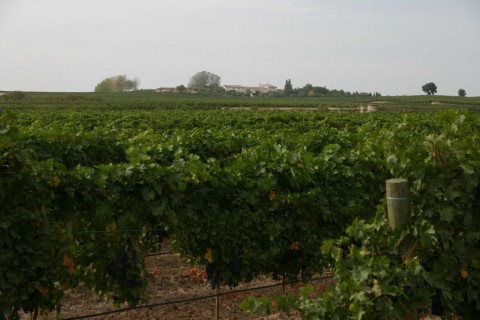 After our visit to Enate, where PR Ana Gallégo Palacio gave us an intriguing insight into the inner workings of the bodega, it was up the road for lunch, again, at the exquisite Casa Samper restaurant in Salas Altas, where art is as much a part of the experience as the cuisine − and finishing the abundant dishes was another titanic task.
A postprandial visit to the Lalanne bodega had then been arranged, and Laura Lalanne – whose French ancestors from Bordeaux expanded their wine-making operations to Somontano in the 1890s – took us back into time in the bodega's dusty cellars and mini-museum.
After what was rather loosely described as "free time" (barely time to enjoy a beer from the mini-bar, if there had been one) we once again boarded the bus for dinner at the Blecua bodega, part of Viñas del Vero, Somontano's main wine producer – where Juan Murcia invited us to savour the company's top-of-the-range wines.
The next morning it was a more traditional breakfast in the hotel before boarding the bus for a visit to the spectacular mountain town of Alquezar. Until now the main tourists visiting this area have been young people (or young at heart) indulging in active pursuits such as abseiling, but tourism authorities are now promoting more up-market and sedate activities like travelling the "wine route" or simply wandering around these charming villages – and enjoying a glass of wine in the main square.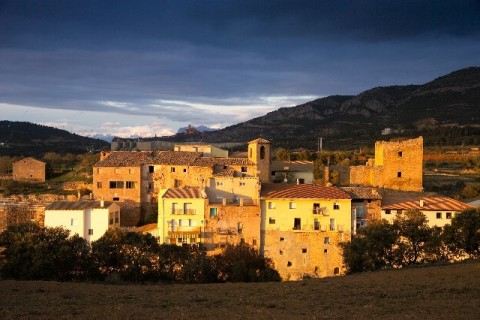 All that left was a visit to the final bodega of our intensive, but enthralling, tour, Bodega Pirineos – where technical director Jesús Astrain showed us why the company is considered one of Spain's most modern wine producers – and a superb lunch at the popular Flor restaurant in Barbastro. Not surprisingly, no one was clamouring for a beer pit stop on the way back to the airport.
FACT FILE
Consejo Regulador de la Denominación de Origen Somontano
Casa Samper Restaurante (Salas Altas)
Hostal del Carme Restaurante(Vilagrassa)
BODEGAS