1 Jan
The inside story behind Valderrama's Ryder Cup bid
(Published in The Reporter 1995)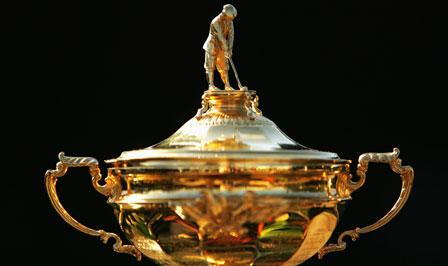 VALDERRAMA FOUNDER Jaime Ortiz-Patiño has given a fascinating insight into some of the background to the club's ultimately successful bid to host the 1997 Ryder Cup.
Writing in the latest issue of the club publication, "News from Valderrama", Sr Ortiz-Patiño said it meant a lot to him when, after the formal presentation of Valderrama's candidacy, at Easter 1992, he found that the general view of national newspaper golf writers was that if the Cup were to come to Spain it should be to Valderrama.
"The PGA European Tour, too, let it be known that they welcomed our bid," he said, "but with the stipulation that, if Seve Ballesteros succeeded in building his golf course on the outskirts of Madrid, he would assuredly get the Ryder Cup. In effect, it seemed that the PGA European Tour were glad to have Valderrama as a back-up venue.
"The progress – or lack of it – of the Madrid venture now became a matter of some interest to me. A few months later I was approached on Seve's behalf for help in providing financial backing for the building of two 18-hole courses near Madrid. Needless to say, I hardly felt that it would be in my interest to participate, and I came away more than ever convinced that the project would not get off the ground."
To this day, said Sr Ortiz-Patiño, no new course had been built near Madrid.
By spring 1993, he said, still no decision had been made that the 1997 event would come to Spain, so he sent a business proposal to Seve's manager.
"My suggestion was that Seve should join forces with me, which I felt would achieve two objectives. First, it would make sure that Spain would get the Ryder Cup and, secondly, it would ensure that no other club would be likely to enter the arena."
When the Cup committee decided at the end of May that the event would definitely come to Spain, Sr Ortiz-Patiño received his answer.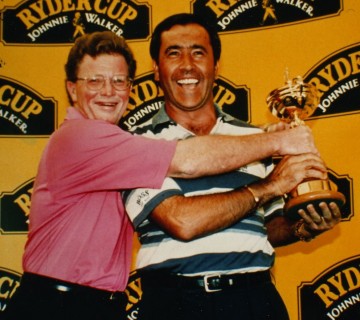 "Seve replied to my proposal thanking me for the offer of collaboration but indicating that he had not made up his mind as to what course he would take." Later in the year, Seve announced his support for Novo Sancti Petri, the course designed by his company, Trajectory.
In November, Valderrama learned that six clubs in all were now under consideration.
"Some of those promoting their golf courses were now getting over-excited," he said, "and in the heat of the moment were making inaccurate statements.
"Our little group from Valderrama went out of its way to avoid criticism of any other club, but naturally we did what we could to correct mis-statements about our own club."
Valderrama also was "heartened to learn" that Turespaña, the State tourism promotion organisation, was insisting that the Cup be held in a tourist area.
Sr Ortiz-Patiño conceded that he felt a majority of the Royal Spanish Golf Federation, based in Madrid, wanted the event to be held in the capital but he stressed that the president, Emma Villacieros, "consistently remained entirely neutral and left the decision to the Ryder Cup committee".
In principle, the event's main sponsor, Johnnie Walker, also backed Madrid, he said,
Though still confident about the qualities of Valderrama, Sr Ortiz-Patiño said he became increasingly concerned that, "once Latin temperaments were aroused the longer the delay the more acrimonious and bitter the discussions could become. I devoutly wished to stand aside from any disagreeable exchanges but this was not too easy when the club and I personally were being unjustly attacked".
Then, while in Costa Rica last May, the phone rang at six in the morning and Jaime Ortiz-Patiño learned Valderrama had been successful.