1 Dec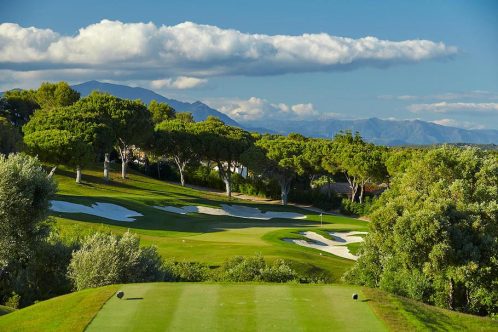 Spain will host a LIV Golf tournament next year at Europe's most celebrated club. Royal Valderrama has been named as one of three new additions to the 2023 circuit, following a previous announcement that The Grange Club in Adelaide would also be joining the breakaway tour's schedule next year – the first LIV event to be held in Australia. 
Official confirmation of Valderrama's inclusion follows intense speculation that the private club and its select group of members were increasingly annoyed with the DP World Tour (European Tour) over its failure to respect the iconic Sotogrande course's lofty global status with a top-flight event.
The Valderrama tournament (30 June-2 July) will be one of 14 LIV events planned for 2023, also including Mayakoba's El Camaleón in Mexico (24-26 February) and Sentosa in Singapore (28-30 April). The Grange event is scheduled to be played from 21 to 23 April, with Cameron Smith its star attraction.
Announcing the new events, LIV Golf CEO and commissioner Greg Norman said, "LIV Golf is truly a global league dedicated to expanding the sport throughout the world, and these destinations for the league's 2023 launch showcase our commitment to tournament play at the highest level. These venues have played host to signature moments in golf, and we're excited to build new traditions for the sport while delivering a first-class fan experience at some of the world's best courses." 
Welcoming the announcement, Valderrama chief executive Javier Reviriego said, "Royal Valderrama Club has a rich history of hosting extraordinary golf tournaments, and we are excited to initiate this new partnership with LIV Golf. The quality of players that will compete at Valderrama will no doubt attract many European fans that are eager to see some of the best golfers in the world. We will ensure that the golf course is presented in top condition and that it represents a true challenge, where precision and strategy will play a key role. There is no doubt that the five LIV Golf events that we will be hosting in the coming years will further position Andalucía as one of the top golf destinations in the world."
Photo supplied by LIV Golf – 15th hole at Valderrama