12 Jun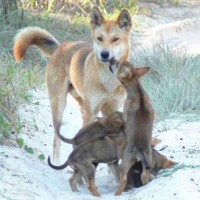 An appeal has been lodged in the Northern Territory Supreme Court against a coroner's ruling that a dingo was responsible for Azaria Chamberlain's death 32 years ago.
As her parents, Lindy and Michael Chamberlain, welcomed a decision that officially cleared them of involvement in the baby's disappearance, sceptics at "www.facebook.com/pages/didthedingoreallydoit" launched a defence fund to seek justice for the unidentified dingo, which was denied legal representation throughout the drawn-out court hearings.
Azaria Chamberlain was nine weeks old when she disappeared from a campsite at Uluru (then known as Ayers Rock) on the night of 17 August 1980. Her body was never found and the Chamberlains reported she had been taken from their tent by a dingo. This assertion was supported at an initial inquest in Alice Springs but, after further investigation and a second inquest in Darwin, in October 1982 Lindy Chamberlain was convicted for her daughter's murder and sentenced to life imprisonment. Michael Chamberlain was convicted as an accessory after the fact and given a suspended sentence.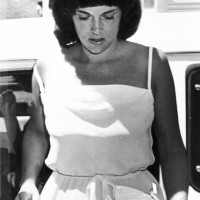 After several unsuccessful appeals by the Chamblerlains, Azaria's missing matinee jacket was found – in a chance discovery after a fatal climbing accident – in 1986 in an area full of dingo lairs. Lindy was released from prison, on "compassionate grounds" in September 1988, and the Northern Territory Court of Criminal Appeals unanimously overturned all convictions against her and her former husband. A third inquest in 1995 gave an "open" finding and, after pressure from the Chamberlains to officially pin the blame on a dingo, or dingoes, a fourth inquest delivered its findings on 12 June 2012 that Azaria Chamberlain had been taken and killed by a dingo. An amended death certificate was issued immediately.