28 Apr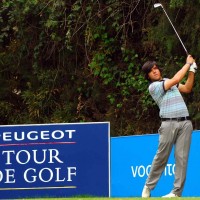 Competing at the same venue where his father Seve made his professional debut, 21-year-old Javier Ballesteros finished a creditable 14th in his first appearance in a pro event.
The oldest of Seve and Carmen Botín's three children, he opened with a five-under 65 in the Peugeot Tour event at San Cugat, stumbled slightly in the second round with a 73, then bounced back with a 68 to finish 12 strokes behind the winner, European Tour star Pablo Larrazábal. "When I registered for the Peugeot Tour event at Sant Cugat I didn't know that my father played his first professional tournament here and, now that I know, it's double the excitement for me," said the 0.4-handicap amateur on the eve of the Spanish national tour event.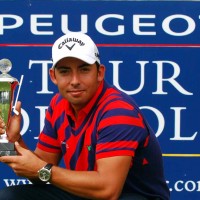 "My goal for this competition is enjoy it. I don't set goals when I play a tournament, especially being an amateur. What I have to do is enjoy and learn. I have no extra pressure being Seve's son. I don't really have anything to prove. I'm just going to be myself.
"I have always played golf," said Ballesteros, who is studying law in Madrid. "I was on the national team when I was 14 to 16 years old, and being surrounded by golf at home always made me think about being a pro in the future.
"But I have to finish university first. It is something my parents have always told me to do, especially my father, and that is my priority. Then we will see. I have not made a schedule or set a time. It's not just a case of turning professional as soon as I finish college. We will just see what happens."