14 Aug
…and then there's furrowed
IT MIGHT be a mystery for the Punch columnist but here in Spain we are all-too familiar with the dear soul with the "furrowed" lines. It's the indomitable Doña María del Rosario Cayetana Fitz-James Stuart y Silva, 18th Duchess of Alba de Tormes, a grandee of Spain and current head of the House of Alba. According to the Guinness Book of Records, she is the aristocrat with the highest number of titles recognised by an existing government.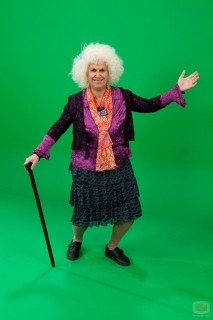 A favoured target of Spain's TV gossip programmes, the 128-year-old socialite duchess is due to marry 61-year-old civil servant Alfonso Díez Carabantes in October. She reportedly overcame the objections of her children by giving them their inheritance in advance.
Okay, the photo is not of the furrowed noble but rather "Cayetana, Duquesa de Alba", one of the characters in the satirical TV show La Escobilla Nacional that aired on Antena 3 in 2010.