6 Jul
Popular Basque grill opens in Mijas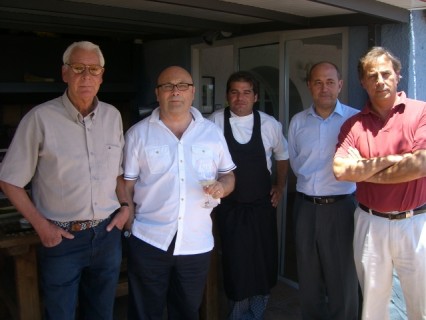 THE TABANKO chain of Basque-style "asador" restaurants has now stoked up a new grill on the Fuengirola-Mijas Road. Finca Tabanko Asador extends over a 6,000 square metre setting, with ample terraces overlooking the Mediterranean and a backdrop of the Mijas mountain sierra. 
Meat (including exquisitely prepared chuletón de buey) is the piece de resistance of chef Miguel Palma's cuisine – as a group of inveterate bon vivants discovered to their pleasure during a special private presentation lunch – but the menu is varied and extensive, with traditional Spanish classics such as Manchego cheese, Navarran asparagus, Cantabrian anchovies, bacalao (salted cod) omelette, potato salad with melva (tuna from Barbate), and Murcia salad.
The other two Tabanko establishments are in Málaga city: Tabanko Asador Málaga (Avda. Pintor Sorolla) and La Luna de Tabanko (C/ de la Luna).
Finca Tabanko Asador
Spanish Food & Wine