1 Mar
Vibrant Cuban rhythms in Marbella
http://www.youtube.com/watch?v=YhWkg3vyCh8
STUNNINGLY TALENTED singer, pianist and composer Yanela Brooks has a deep passion for music that began when she studied the genre from the age of seven at an academy in Cuba. Later forming a band with 12 other girls before graduating, she was always destined for success.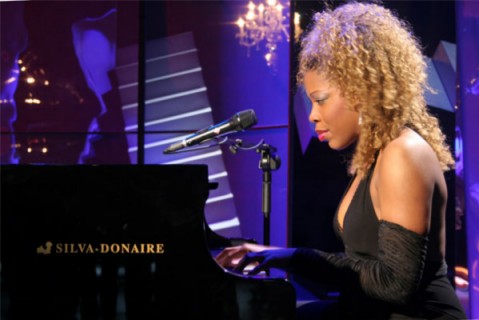 Now based in Marbella, Yanela comes from a talented family of musicians. Her maternal grandparents met while performing in bands in Guantanamo and her parents are also deeply involved in music, so it was inevitable that Yanela would become a performer and music lover herself.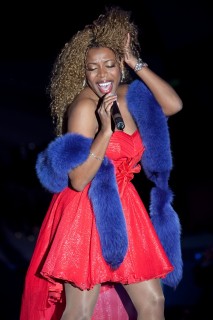 She has performed and shared the stage with many top musicians including Cuban star Pablo Milanés, Spanish flamenco-fusion band Ketama and Javier Gurruchaga's Orquesta Mondragon "show-band"; and has been a regular on TV, including Jesús Quintero's popular magazine programme (he has also taken her under his wing, and is helping to promote her career).
Yanela cites Tina Turner, Chaka Khan and George Benson as just some of her main influences, and inspiration, over the years; and shares her passion for music with husband Juan Calleja, a top Spanish session and touring band guitarist.
A popular performer at glamorous local galas and other top venues and fiestas around Spain, Yanela has also independently produced a new album (her first was Tu Eres Libre), which includes 10 vibrant cover versions, two original tracks and a promotional DVD. More information at Yanela Brooks.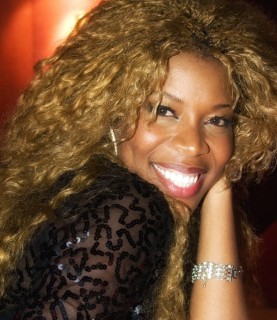 Yanela and celebrity friends and fans
Pictured below clockwise from top left: Jesús Quintero; husband Juan Calleja and Kristina Szekely; Miguel Bosé; Princess Marie-Louise of Prussia; Ana Obregón; John Thomson and Helena Olaya; Mario Guarnieri; Isabel Preysler