6 Oct
Andalucía's favourite golfing son heads Valderrama field
By PEDRO BOLICHERO
IT ALMOST seemed like losing an old friend when the Volvo Masters disappeared from the European Tour schedule after 2008. For many – fans, press and even players (though not all in the latter case) – the annual autumn trip to Valderrama was a high point of the year.
Some of us were there in 1988 when the then pacesetting tournament was launched – albeit still needing a little fine-tuning – and two decades later, after 16 editions at Valderrama (only broken by the five years it moved to Montecastillo, from 1997 to 2001) – there was genuine sadness when the final shot was played in the last Volvo Masters. Sure, we had the not inconsiderable compensation last year of the Volvo World Match Play Championship down the road at Finca Cortesín but, with due respect to what turned out to be a far better spectacle than it initially promised, the Volvo Match Play was not the Volvo Masters. And it was shrouded in a faint, but awkward, air of lingering resentments (Conspiracy Theory?).
The inaugural Andalucía Valderrama Masters, to be held from 28 to 31 October, is not the Volvo Masters – but it does begin to fill the void, especially as we have to wait until next May for the second Volvo World Match Play on the Costa del Sol.
Promoted and owned by the Junta de Andalucía (regional government) and co-organised with Valderrama, the first Andalucía Valderrama Masters will have a field of 96 players: the top 87 available from the European Tour money list (or Race to Dubai), five invitees and the leading four players from the PGA España order of merit.
Miguel Ángel Jiménez, the only Spaniard to win the Volvo Masters (at Montecastillo in 1999), will head a field that perhaps falls slightly short of what we were used to for the Volvo Masters (as the final event of the season it invariably set the scene for an intriguing battle for number one honours) but, with a total of €3 million in prizemoney and the last event in Europe in the lead up to the new season finale, the Dubai World Championship, it will still have a strong representation from the Tour's top echelons.
Apart from Jiménez, others expected to tee up at Valderrama include Lee Westwood, Martin Kaymer, reigning US Open champion Graeme McDowell, Ross Fisher (2009 Volvo World March Play champion at Finca Cortesín), Edoardo and Francesco Molinari, Alvaro Quirós (born not much further from Valderrama than one of his prodigious drives travels), Gonzalo Fernández-Castaño, Pablo Martín (another malagueño), Alejandro Cañizares (also based on the Costa del Sol) and Henrik Stenson.
Jiménez will be the only player in the field to have played in each Volvo Masters since 1989 (he only joined the Tour that year so missed 1988). He is also one of only two players to have carded an albatross at Valderrama's 17th, achieving the feat in 1994 (matched by McDowell in 2007).
With three victories this year, and a key final-day contribution to Europe's ultimately shaky Ryder Cup victory, Jiménez will be one of the favourites to match the four Tour titles he secured in 2004.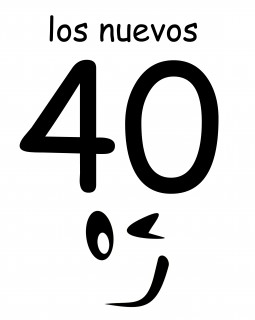 His victory in the Omega European Masters, in his 22nd consecutive appearance in the event, made it 18 career titles for the 46-year-old from Churriana. Remarkably, 11 of those victories have come since he turned 40 on 5 January 2004; the other wins were in 1992, 1994, 1998 (two), 1999 (two) and 2003. He is the eighth oldest winner in Tour history, and thus extends his record as the player with most wins in their 40s.
Colin Montgomery, for example, won just four of his 31 Tour titles after turning 40 in June 2003; Bernhard Langer, who turned 40 in August 1997, won four out of 40; and neither Severiano Ballesteros nor Ian Woosnam were victorious in their 40s.
The only player who comes close to Jimenez's record, albeit on the US PGA Tour, is Kenny Perry, with 11 of his 14 wins coming after he turned 40 in August 2000. Tom Watson won two of 39 and Jack Nicklaus five of 73 (including the 1986 US Masters, aged 46).
♦ The main sponsors of the Andalucía Valderrama Masters are Rolex and Heineken, while collaborating companies include Kempinski Hotel Bahía Estepona, Jaguar, Peak Performance, Marqués de Riscal, Titleist and Kyocera.