26 Sep
Neil Robertson…the man for the big occasion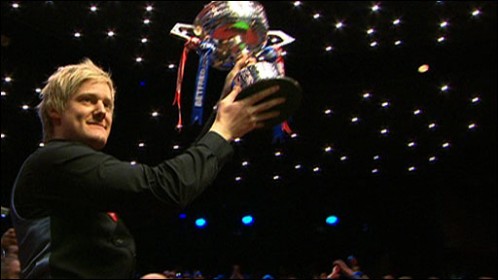 By MARGARITA CORTES
IN MAY he became only the second Australian to win the snooker World Championship. Now, Neil Robertson has become the first winner of the new World Open title – and is ranked number one in the world rankings.
If his triumph in the final of the world championship was a bit of a messy affair, with both players drained after a gruelling championship (he eventually defeated Scotland's Graeme Dott 18-13 in the best-of-35 frames match), his 5-1 defeat of favourite Ronnie O'Sullivan in the final of the inaugural World Cup in Glasgow was a stylish comprehensive performance.
It also showed he is the man for the big occasion: he has won all six ranking tournament finals in which has appeared – 2006 Grand Prix, 2007 Welsh Open, 2008 Bahrain Championship, 2009 Grand Prix and the 2010 World Championship and World Open. Only eight players have won more titles: Stephen Hendry (36), Steve Davis (28), O'Sullivan (22), John Higgins (20), Mark Williams (17), Jimmy White (10), John Parrott (nine) and Peter Ebdon (eight).
The format of the new tournament (best of-five all the way up to the final) was expected to favour three-time world champion  "Rocket Ronnie" but the "Thunder from Down Under" admitted to being "fired-up" after learning "there were some texts flying around before the final saying this would be the one I would lose".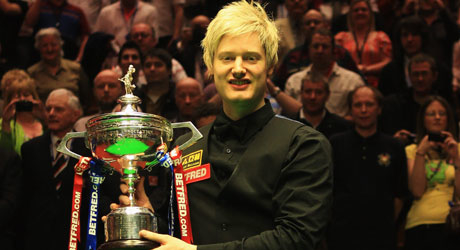 O'Sullivan, who earlier in the tournament had to be convinced by the referee to take a shot on the final black, to give him a maximum 147 break, after he shook hands with rival Mark King on 140 to end the match 3-0 (he had been told earlier in the frame, after potting the first red and black) that there was no specific prize for a maximum, just the highest break of the tournament) was back to his gracious best in defeat. "He's playing like a world champion and world number one. He's a consistently great cueist; he's confident and good under pressure. When John Higgins comes back they will have a good rivalry."
The 28-year-old from Melbourne, who lives with his Norwegian girlfriend Mille and their four-month-old son Alexander (born 10 days after the World Championship) in Cambridge, is now the player to beat this season.
After his World Championship victory he recalled the sacrifices made by his parents to give him the opportunity of glory at the Crucible (in Sheffield).
"My parents didn't have a lot of money and were divorced when I was two or three. My dad worked really hard to send me over (to England) a couple of times, but something happened with his work where he lost his job and the company went bust or something. Then my mum was working full-time and she spent so much money on me trying to get me to come over.
"The third time and the fourth time I came over here with £500 in my pocket and that was it. I couldn't even afford a waistcoat and had to borrow one from a friend throughout the whole season. Looking back at those days and to where I am now it's an incredible feeling and gives me a lot of satisfaction when I can produce performances like this and do it the really hard way."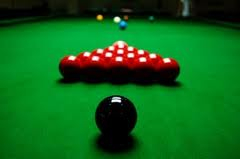 He said he had suffered "really horrible" heavy defeats as he struggled to make a breakthrough on the circuit. "I'm sure most of the players who beat me never thought I would be here today. But I just kept persisting with it. I was probably a bit too young to come over. When I look back at those days I laugh."
Robertson, who quite school 13 years ago to concentrate on snooker, disappointing his mother at the time, said he hoped his victory would spark interest in the game in Australia.
"If this doesn't do anything (for the sport), I don't know, I probably won't call myself Australian anymore," he joked. "But obviously Australians love world champions and Olympic champions and stuff like that and it would've been a big blow if I'd lost the final. I had all sorts of those kinds of pressures to deal with as well, so hopefully this can start something special and we can start to get some events out there now."
He became the first world champion from outside the British Isles since Canada's Cliff Thorburn in 1980, and lifted the title 58 years after Australian Horace Lindrum beat a field weakened by a player boycott.
In fact, while the record books might show Lindrum triumphed in 1952, but that was the year when the sport's leading players staged a boycott and to this day in many circles he is not regarded as a credible world champion.