1 Feb
Mulsanne unveiled in Marbella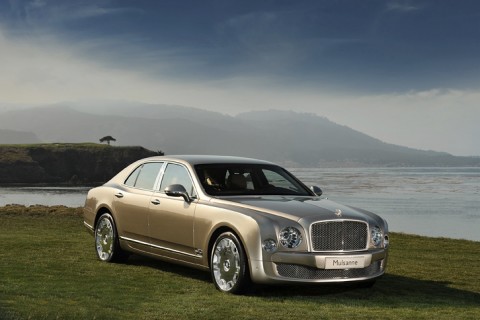 THE NEW Bentley Mulsanne, which replaces the old Arnage and is due to go on sale in mid-2010, was previewed at the C. de Salamanca prestige cars dealership in San Pedro de Alcántara.
The Mulsanne is being released 90 years after W.O. Bentley founded the company with the aim of creating "a car at the pinnacle of motoring… something large, fast, refined and comfortable"; and the new flagship Bentley Mulsanne embodies that philosophy and passion.
The remit for the engineers was to "design an all-new powertrain that would deliver the effortless performance expected of a grand Bentley, while retaining huge amounts of power in reserve".
Other powertrain configurations were considered by the Mulsanne engineers but they concluded that the massive torque trademark of every grand Bentley could best be achieved with a V8 engine. To that end, the Mulsanne has a 6 ¾-litre, 90-degree V8 engine – with 505bhp generating 1020Nm of torque.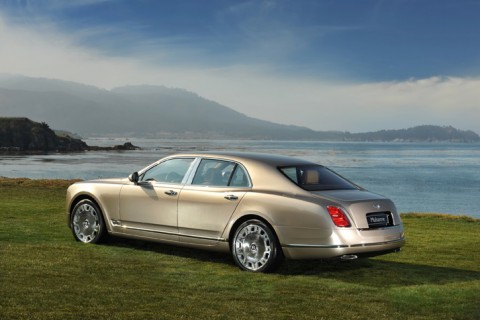 Two new electro-mechanical control systems have been introduced: cam phasing and variable displacement. The pioneering use of these two technologies in combination allows the Mulsanne's engine management system to not only actively adjust the V8's breathing but also to effectively throttle back four of the cylinders entirely, independently of the others, when not required.
According to the engineers, "This ability to finely control the engine's fuel-air intake and timing allows for the maximum availability of huge amounts of torque. At the same time, it ensures that the engine operates in as economical and refined a manner as possible when more relaxed motoring is the order of the day."
Variable displacement is also reported to have a significant effect on the new engine's fuel consumption thanks to its ability to idle four of the eight cylinders when cruising. "This, in conjunction with the new eight-speed automatic transmission with quick-shift, reduces CO2 emissions and offers a potential 15 per cent saving in fuel compared to the previous V8."