31 Dec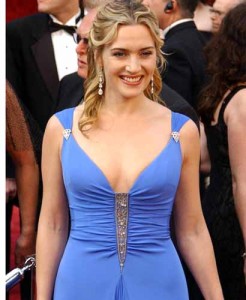 THERE ARE SURVEYS and there are damn surveys, but sometimes they get it right.
Gloriously curvaceous Kate Winslet topped a UK national poll carried out by Slimming World and YouGov to find the "perfect celebrity body".
Kate Moss, Jordan and Victoria Beckham deservedly floundered at the bottom of the list.
Kate Winslet – 16%; Kelly Brook – 15%; Halle Berry – 12%; Cheryl Cole – 10%; Beyonce – 6%; Megan Fox – 5%; Lily Allen – 4%; Keeley Hazell – 2%; Sienna Miller – 2%; Kate Moss – 1%;Jordan – 1%; Victoria Beckham – 1%