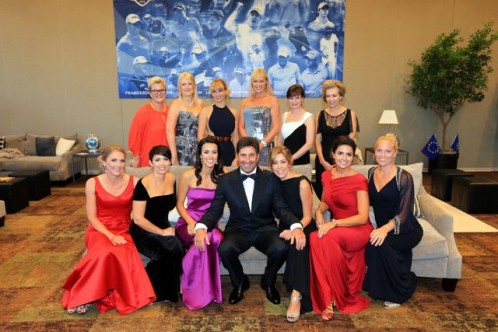 OzinSpain has been mildly disparaging about the Ryder Cup in the past (Ryder Hype Runneth Over), arguing that it might be über-significant for US and European players and fans but considerably less so for the overwhelming 90 per cent majority of the rest of the world: i.e. Africa, Asia, South America, Oceania and all the Americas apart from the US.
Bottom line: all the puff that the Ryder Cup is the third most epic sports event in the world (after the Olympics and soccer World Cup) is just as nonsensical as saying Herman Van Rompuy is the most powerful political leader in Europe. Or Mitt Romney is a bleeding heart liberal. Or Sergio García and Tiger Woods are really adorable chaps when you actually get to know them.
Little has changed for the 2012 version, even the indisputably  impressive fact that nine out of the 10 top-ranked golfers in the world are teeing up at Medinah – actually the same as in 2010 in Wales.
Nevertheless, ever-magnanimous, we are happy to note that the 2012 Cup showdown will unquestionably be another enthralling golf contest. Ample coverage can be found elsewhere but here is a selection of our favourite images over Cup week…
(Photos: Getty Images)