Summer pleasures at Hydros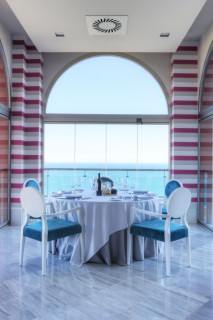 A NEW SEASON begins at Hydros Boutique Hotel – part of Benalmádena's Holiday World complex – with all five senses on the menu at both its spa and May y Tierra restaurant.
Open to both hotel guests and the general public, Mar y Sierra offers a "completely renewed" menu blending traditional Málaga recipes with a fusion of cuisines from around the world, as well as special thematic events organised by head chef Daniel García, who has worked with three-star Michelin chef Martin Berasategui.
Also in line with its aim of offering "the art of creating sensations", the hotel is continuing to organise its popular "Full Moon Nights" this year, plus Mediterranean Nights" on Saturdays –combining evening spa with fine dining.
Guests from along the coast were able to enjoy the Hydros experience first-hand at a special inauguration party.