Marbella club embraces environmental initiative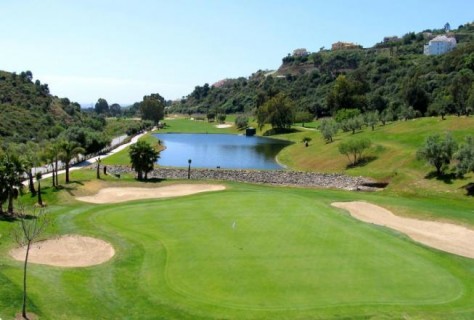 LA QUINTA Golf & Country Club has become one of the first courses on the Costa del Sol to adapt its amenities and practices in line with a newly announced decree by the Junta de Andalucía (regional government).
The decree requires golf courses to review all aspects of the management of their course, in particular environmental efficiency of water use and safety standards. To that end La Quinta, which last October hosted the Benahavis Senior Masters on the European Senior Tour, has announced a "Plan de Adaptación", involving strategic re-designs of key holes and renovation plans for the irrigation system.
"We have developed a strategic partnership with the team at Ramon Davila of Promotur in making sure we are operating at our most environmentally sensitive and as efficiently as possible," said La Quinta director general Scott Evans, "and we are all looking forward to seeing positive results."
With work well under way, he added, the team at La Quinta were optimistic about presenting a "more challenging and fulfilling layout". The new irrigation system would allow a more efficient use of water and the ability to water greens and fairways independently; while a planting programme to include many indigenous plants would reduce water requirements in non-playing areas and add further character to the course.
Commenting on the changes, multiple European Tour champion Manuel Piñero, the original designer of the course and himself a resident of the area, said, "La Quinta is my home and very dear to my heart; I'm delighted to see all the improvements and certain the new layout and playability of the course will be much enjoyed by all the members and visitors alike."
La Quinta Golf & Country Club has formed a "strategic alliance" with Troon Golf, which now oversees operations at 36 courses in 13 countries including Dubai, Portugal, Spain and England.